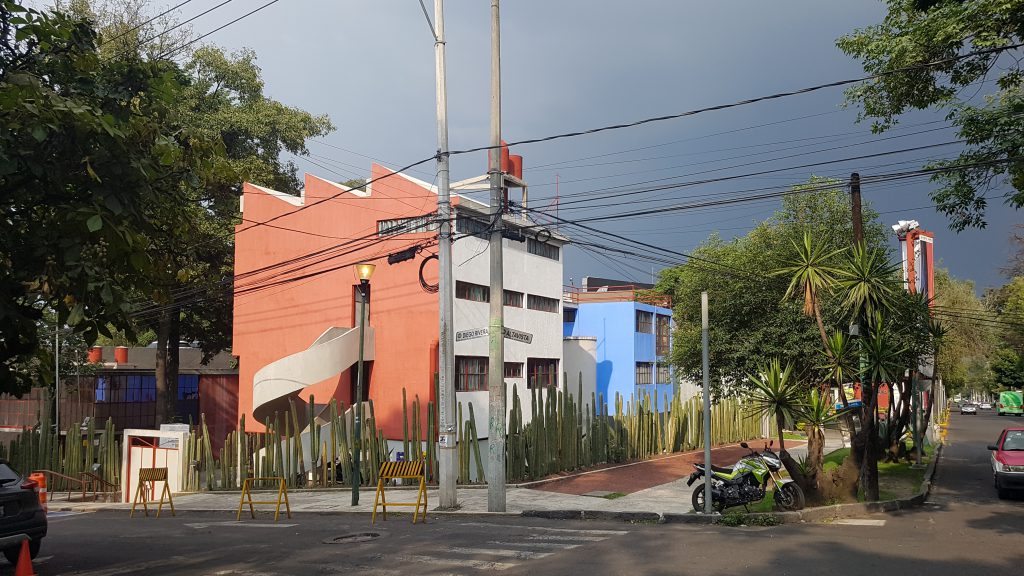 Photos of a visit to the Museo Casa Estudio Diego Rivera and Frida Kahlo, the restaurant San Ángel Inn cross the street from the museum and photos of the Museo Dolores Olmedo
The studios of Diego Rivera and Frida Kahlo were built in 1931 Juan O'Gorman. He designed one of the first functionalist buildings in Latin America: a house for the painter and another for his wife Frida Kahlo, where each one would have their own studio. The two houses are two blocks of smooth concrete, a red one for Diego, and blue one for Frida, and joined only by a small bridge at the top. O'Gorman´s own house is on a neighboring plot.
Any resemblance to Bauhaus architecture?