In Nautla, we stumbled upon the Hotel Marianao by pure chance. Before departing the next morning, I engaged in a conversation with the manager, Don Fabio, who graciously offered to give me a tour of the premises. As we explored the hotel, he regaled me with its captivating history.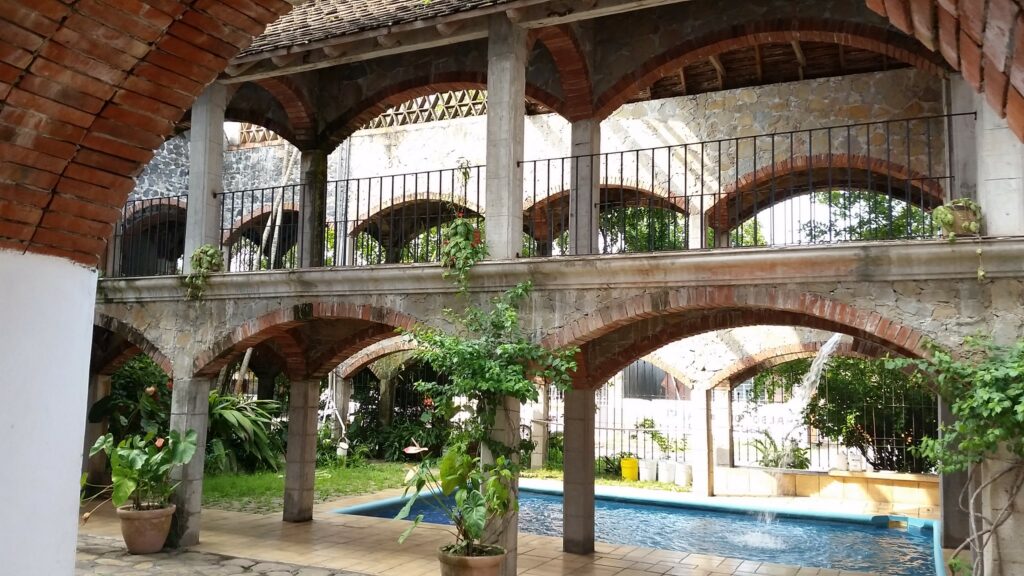 The property had been passed down to Don Fabio from his parents, who hailed from a French lineage. In the nineteenth century, a small French colony was established in Nautla, fostering a flourishing trade between Veracruz and France.
Interestingly, the ships utilized roof tiles as ballast, which were subsequently sold as construction materials. As a result, several colonial buildings in Nautla still boast French-style roofs adorned with these tiles.
During that era, the absence of modern plaster necessitated resourcefulness. Locals resorted to a mixture of sand from the nearby beach and crushed seashells to create a makeshift alternative. If one were to examine the picture closely, fragments of these shells can be discerned.
Surprisingly, the roof structure was supported not by reinforced concrete but rather by repurposed railway tracks. Roughly a century ago, when the gauge of the railway lines was altered, the old tracks were made available for purchase. This ingenious solution facilitated the construction of the Hotel Marianao and other establishments with a more expansive gauge.
Nautla may be a quaint village, but its rich history is palpable. I wholeheartedly recommend visiting the Hotel Marianao during your time here to immerse yourself in this captivating narrative.