On our family trip from Slovenia's capital, Ljubljana, to Plitvice Lakes National Park in Croatia, we opted for an exciting detour suggested by our kids. We took an exit off motorway A1/E70, leading us to two marvelous attractions: Predjama Castle and Postojna Cave. Our strategy was to bypass Postojna Cave initially and make our way to Predjama Castle, where we could buy tickets for both sites.
Predjama Castle: A Fortress in a Cave
Predjama Castle, or Predjamski Grad, a Renaissance marvel built into a cave mouth, lies in the south-central part of Slovenia in the historical region of Inner Carniola. The castle is situated in the quaint village of Predjama, around 11 kilometers from Postojna town, and 9 kilometers from Postojna Cave.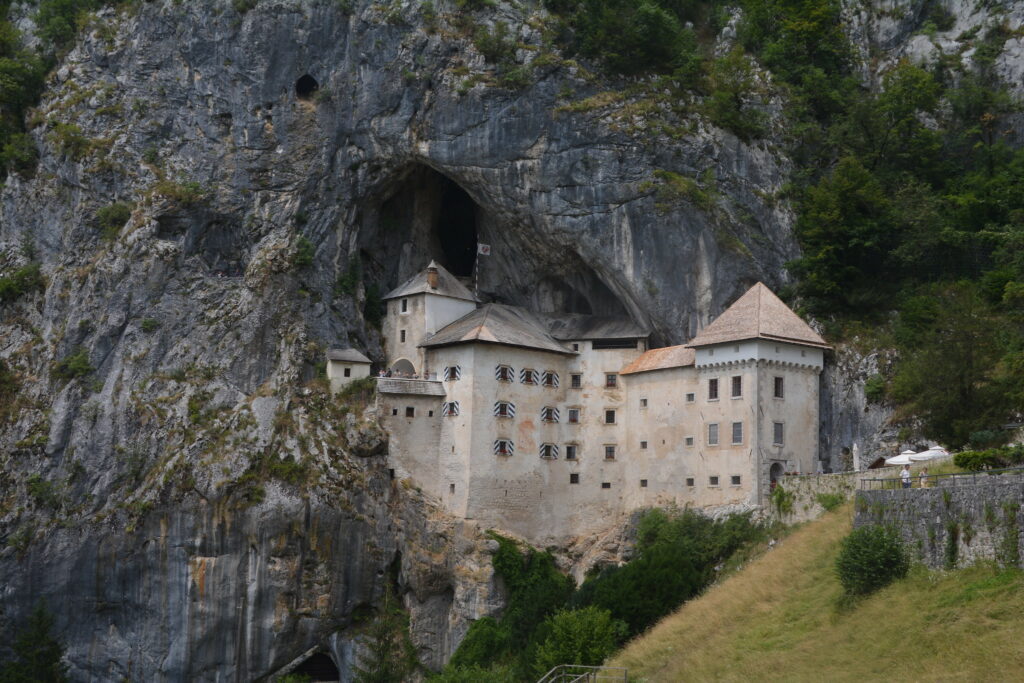 While exploring the castle, we were particularly drawn to the legend of Erasmus of Lueg, the 15th-century knight and renowned robber baron, who once held the castle. As the son of the imperial governor of Trieste, Nikolaj Lueger, Erasmus was an influential figure of his time. His feud with the Habsburgs, his alliance with King Matthias Corvinus, and his subsequent attacks on Habsburg estates made him a historical symbol of rebellion.
The siege and death of Erasmus became an integral part of the castle's lore. It is said that he was killed by a cannon shot while in his lavatory. However, the most fascinating part of the story involves a secret passageway. Erasmus supposedly ordered the enlargement of a natural vertical shaft leading out of the castle, enabling the secret supply of food during the siege, and even continued his robberies.
Postojna Cave: A Journey Beneath the Earth
We revisited Postojna Cave, also known as Postojnska Jama, one of the world's largest karst monuments, with its extensive 24-kilometer system. A portion of 5 kilometers is accessible for tourists throughout the year. The main highlight of the tour is a unique cave train that covers 3.5 kilometers, adding to the experience.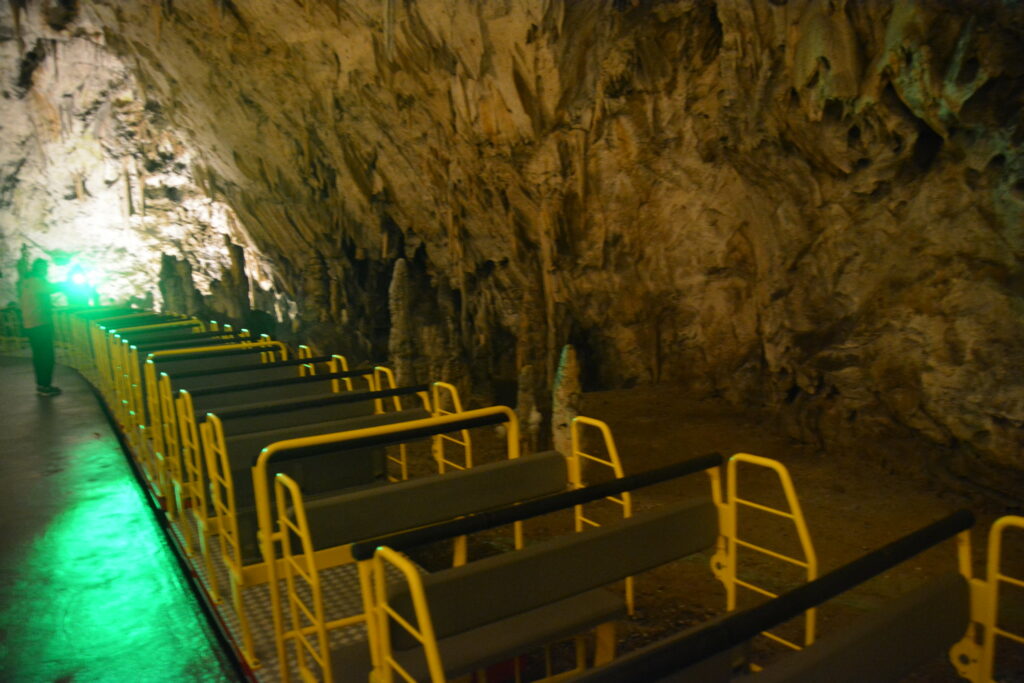 Since 1914, the cave has been home to various types of locomotives, with the electric train replacing combustion engine variants in 1959. The cave is not just an ecological marvel but also a cultural one. At the end of the 19th century, a bustling post office was set up inside the cave. Today, visitors can still buy postcards and stamps from the souvenir shop, which receives a special cave stamp upon mailing. We bought postcards and send them to family in Germany and Mexico.
During the 1960s, the cave also served as a filming location for the famous 'Winnetou' movies, adding to its cultural charm. It was exciting to walk through the same passages that once echoed with the sounds of a film set.
After completing our underground tours, we continued towards the Croatian border. The visit to Predjama Castle and Postojna Cave offered us insights into history and natural beauty, leaving us eager for our next destination, Plitvice Lakes.
Photo Gallery